A Tour Guide To Spend 5 Days In Sydney
Posted on Nov 08, 2018
Sydney is one of the largest city in Australia, boasts some of the most photographed landmarks in the world. The city is also a wonderland of forest mountains, wildlife flora and fauna, national parks and historic riverside towns. You can also get to enjoy at sun-blazed beaches of the city. Experience the impressive city skyline once the sun goes down. Below guide is focussed on a 5-day itinerary, tour around Sydney and make the best out of Australia's favourite city in these five days. To explore the city, book a hotel at Darling Harbour and make a plan to spend five days,
hotel accommodation at Sydney Darling Harbour
is both comfortable and cost-effective. The below guide will help you to spend five days with more rejoice.
First day- Walking Tour
Visit Circular Quay, here you will get to see the iconic Harbour bridge up close, walk through the historic Rocks District towards the Opera House. Later visit Sydney Royal Botanic garden. From there enter Sydney's city centre. Lastly, finish your day in Darling Harbour. You can find a number of museums along the way, including the Sydney Museum and the Museum of Contemporary Art. Once you get into Darling Harbour, do not forget to visit the Australian National Maritime Museum and the Powerhouse Museum.
Second day- Take A Cruise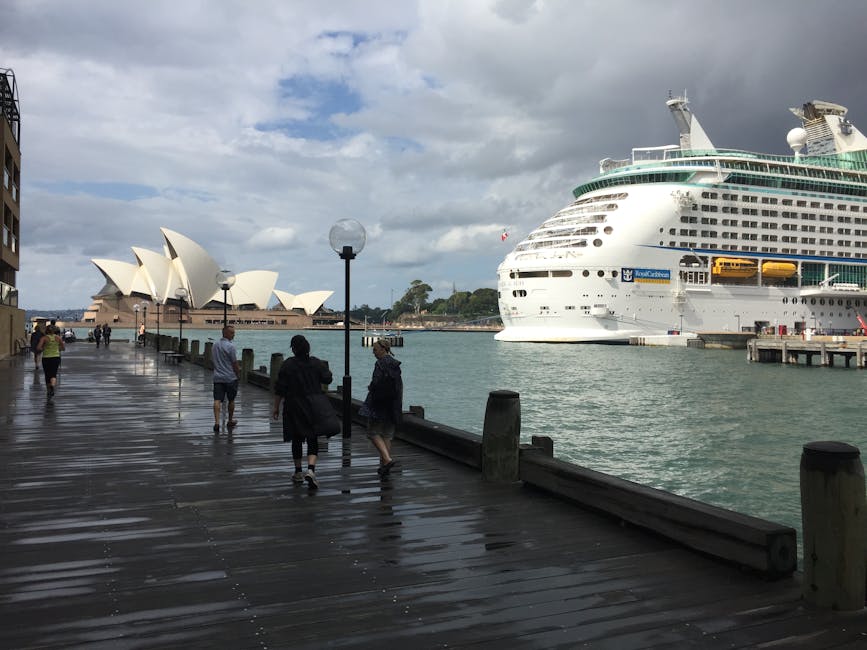 Take a cruise and sail around Sydney Harbour, Sydney is, after all, a harbour city. You can find several cruises options at Sydney Harbour, like the sightseeing cruises, a dance cruise, a dinner cruise. So, hire a ferry and roam around several destinations within greater Sydney. Cross the harbour, visit Watson Bay, where you can enjoy fabulous and delicious seafood.
Third Day- Sydney Sightseeing
Spend your day exploring the sight scenes of Sydney. Head to the 'Sydney Tower Eye', you can get a glimpse of the Blue Mountains in the west. Also, enjoy the ride at Sydney Skywalk. It is basically a moving glass-floored platform that sits on Tower top. Climb the Sydney Harbour Bridge and enjoy the scenic view of Sydney from the top.
Fourth Day- Australia Wildlife
Australia is known to have an unusual wildlife, you can find animals over here which are not found anywhere in the world. Here you can view kangaroos, platypi, wombats and koalas. Taronga Zoo is one of the famous zoos in Australia. So, do not miss the chance to see them up so close.
Fifth Day- Spend A day At Beach
Spend your fifth day on the most iconic beaches of the city. Here at the beaches, you can participate in watersports, you can go swimming, water skiing, surfing, or if you desire you can simply laze in the sun and can tan.
This is a five-day tour guide at Sydney. So, what are you waiting for? Come and explore the wonderful scenic view of Sydney with your friends and family.